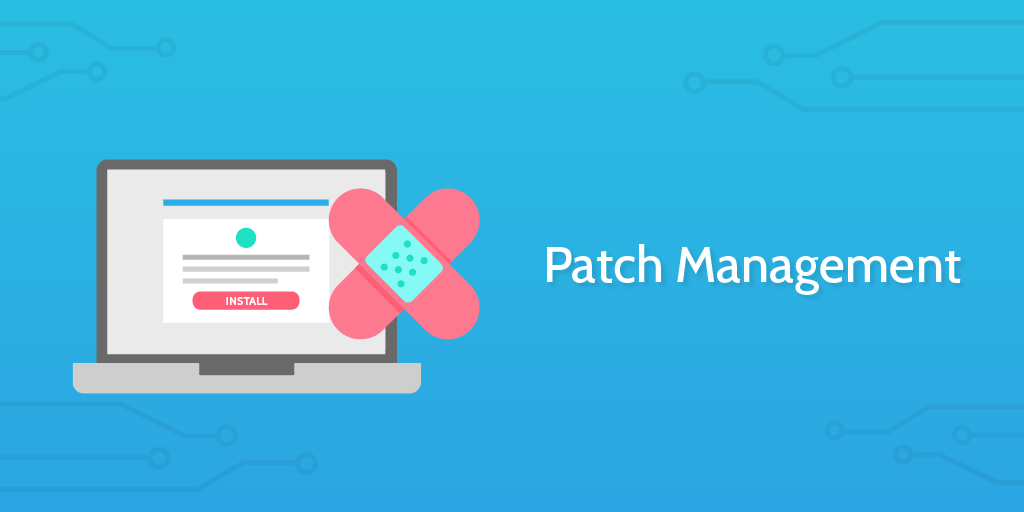 Patch Management and How It Is Critical for Your Business and Its Cybersecurity
This week we will be talking about patch management and the good practices for patching your systems. First off, what is a patch? Well, it is a piece of code that is tailored to fix a bug or a vulnerability that a system or software might have. What is patch management? Patch management is the management of a network of computers to make sure the updates are pushed to operating systems, applications, and embedded systems and at the same time automating this service.
Why is patch management so so important? With the ever-growing threats of the online world from the recent ransomware attacks to everyday possibilities of an attack, making sure that your computers are up to date is a huge thing to have done. It is one of the most, if not the most important, task of an IT department in any organization. Doing this without a patch management solution can be one of the most hectic tasks and a major risk to your company. Some of the most vulnerable companies are the smaller companies that do not have an IT department that manages their network of computers. Once a patch is released the cyber criminals are already on the move looking for all unpatched systems. Manually monitoring and applying these security updates is not only difficult but dangerous; even a slight delay in installing security updates could put your systems in a vulnerable position.
What is some defense you can put in place to protect yourself and your company? One is having an IT department or a cybersecurity management service like what we offer here at Anthony Timbers LLC in place to watch for patches, see if there are any affected systems in your network, and find the solutions to fix these issues while monitoring the systems in the meantime with a SIEM and SOC team. Depending on the criticality of the system, once a patch has been detected this patch will need to be tested in a non-production environment to make sure there will be no loss to business functions. Once the test is done which could take a few hours or a couple of days to do. This patch should be pushed to all affected systems with a new rule added to the SIEM to monitor any fall backs from the affected systems. Monitoring reporting is the last step to make sure there is no loss to business, and everything is kept safe and protected. You can learn more about patch management at the link below https://youtu.be/OJa0WsB_FJk.
What are the options for patch management systems? There are many options out there for patch management actually. A number of tools can cover all 3 major Operating systems (Windows, Linux, and MacOS), but some may not cover all three. A good tool to checkout that is budget friendly is Automox, which actually supports all 3 and does a pretty good job. If you have a bigger budget and are an enterprise level company, you may want to go for something like BigFix or Ivanti.
The only issue is though, who will manage your patch management program? If you are a small business, you likely do not have IT expertise or an IT department to handle such things. This isn't exactly the type of tool that you "fire and forget". It needs to be installed, maintained, and monitored. Actions need to be taken when patches are missing. You are likely going to be busy with working on your business, so how will you manage your patch management system as well? Leave it to Anthony Timbers LLC. to run your patch management or cybersecurity tools for you. Find out more at this link https://anthonytimbers.com/managed-cybersecurity-landing-page/. We will consult with you and give you options for the best patch management system for you and your business. Ready to schedule a consultation? Fill out the form at the link below and we will reach out to you as soon as possible.