Growing a company means adapting to fast-changing business environments – and this involves staying ahead of security threats. Many small to mid-size business leaders believe that sound IT security is a luxury. In today's cyber landscape, it needs to be a baseline requirement.
Let's start making your organization more secure - without ballooning overhead costs.
How Important Are Cybersecurity Solutions?
Small to mid-size businesses are at the highest risk of security breaches, as many don't have the proper solutions in place. Cybercrime like ransomware and business email compromises happen every day, and many companies cannot recover.
Cybersecurity isn't something you just buy and cross your fingers – it's a culture that is incorporated into your processes, systems, and employees on the ground floor. An MSP works proactively to spot risk factors and manage them before any serious harm occurs.
Given the ever-evolving nature of cyberwarfare, small businesses can't afford not to have a security strategy in place.
Anthony Timbers LLC's Cybersecurity Services
Missing patches is a major reason why systems are often compromised on small-medium sized networks. Let us automatically detect and install missing patches to make sure that your company is almost never vulnerable. Anthony Timbers LLC will make sure your managed systems are always up to date with the latest patches on the market.
Next-Generation Anti-Virus
Traditional antivirus software no longer makes the cut with endpoint security protection. At Anthony Timbers LLC, we use Next-Generation Antivirus to take the concept of security to a new, safer level. This approach goes beyond file-based malware signatures and heuristics into a system-centric, cloud-based setup. Our system uses advanced predictive analytics powered by machine learning and artificial intelligence to meet and detect emerging threats - then take proper action.
Anti-Spam & Anti-Phishing
Phishing attacks and spam are some of the most common culprits behind security breaches. Anthony Timbers LLC provides a comprehensive email security platform powered by AI and self-learning systems. We'll pinpoint where your email is most vulnerable using post-delivery protection, detection, and remediation. This tactic safeguards you against the full spectrum of phishing threats at the mailbox level.
24/7 SOC (Security Operations Centers) Monitoring
Anthony Timbers LLC's SOC monitoring system aggregates and correlates security logs from workstations, servers, firewalls, cloud services, and antivirus to provide the highest level of security across your organization. False positives are filtered out, and real threats that make it through other defenses are identified.
Managed Detection & Response
Managed detection and response is part of our SOC monitoring system. This component works around the clock to identify any threats on an endpoint, then take immediate action to mitigate the risk and notify our technicians.
Internal Penetration Testing, External Penetration Testing, and Web Applicaiton Penetration Testing
Penetration testing is very important to perform on a regular basis for a mature business. With penetration testing, you get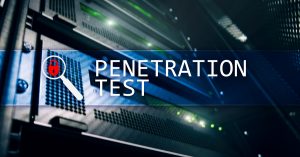 to see exactly how easily a hacker can get into your network, or how hard it is. It gives you a good idea of the status of your network defenses. You begin to understand what is vulnerable and can immediately fix those issues so that a real attacker cannot exploit them. It is vital to any company that takes their security seriously. Using a variety of penetration testing tools, we can give you a detailed report on any vulnerabilities that we are able to find and exploit, protecting you from future attacks and saving you thousands of dollars. Let us perform a penetration test on your network and help you defend yourself against future attacks!
Whether you are a small business or medium sized business, no matter what industry you are in you need to consider the state of your cybersecurity. We have the capability to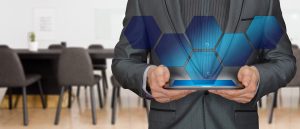 build your security from scratch, consult you on your current cybersecurity setup, provide assistance with regulation/standard
compliance like CMMC and NIST 800, and even assist you in implementing various cybersecurity solutions or technologies.
If you provide any services or products to the DoD, CMMC Compliance is a must! By 2026, all DoD contracts will require that companies bidding on them will have at least a CMMC level 1 certification. Our consultants can help you prepare for your CMMC assessment by implementing the policies, procedures, practices, and to
ols required by CMMC.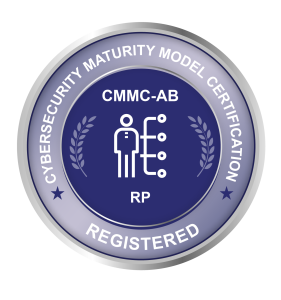 To provide the highest quality of services, we only allow registered practitioners who have undergone training directly from the CMMC-AB to work on our CMMC Consulting engagements.
We offer managed cybersecurity services that you can utilize to offload your cybersecurity efforts to our team. This includes VPN, Antivirus, Patch Management, Data Backup/Recovery, Vulnerability Scanning, and other services. We also can sell licenses for the tools to you as well if you wish to manage them yourself and have the capability to do so.
CMMC requires a lot of policies to be created and implemented in your organization. We will create all of these policies customized to your organization and how you operate.
We will then work with you to ensure that the policies are implemented and practiced on an on-going basis so that you can show a future CMMC assessor that you have a solid track record and a high level of maturity for your implementations.
Virtual CISO Services (vCISO)

If you're like most companies, you most likely want to improve your network security posture but cannot afford to hire a full-time security person or a Chief Information Security Officer (CISO) to come in and build out an Information Security program for you. Well, you may just need a Virtual CISO (vCISO). A vCISO is an outsourced security practitioner or provider who offers their time and insight to an organization on an ongoing basis, usually part-time and remotely. Anthony Timbers LLC offers this service to clients to enable any business to build an Information Security program on almost any budget!
Anthony Timbers LLC's

People-First Security

Mindset
No Shortcuts No Shortcuts
Our clients trust us with the well-being of their business – this isn't a responsibility we take lightly. When you partner with us, you can rest assured you're getting the most advanced security solutions in the IT world.
No client should be faced with long wait times when they need answers about their IT security. With People-First IT support, we make it a point to respond to all questions and concerns in a matter of minutes.
Proactive Problem Solving
IT security is about acting with foresight, never in hindsight. Anthony Timbers LLC's security experts monitor your IT infrastructure 24/7/365 to catch vulnerabilities long before cybercriminals can do any damage.
IT security is a group effort – we can only do so much as your MSP. Anthony Timbers LLC takes the time to educate your employees on security best practices and keep you ahead of threats – giving everyone peace of mind.
Ready to put your biggest cybersecurity concerns behind you?
It's time to make security the priority in your business.