We've never been known as big talkers – and we think that's a good thing. At Anthony Timbers LLC, we prefer to let results speak for us.

"Great to work with, self driven and intelligent. We will surely hire Anthony Timbers LLC again. Anthony Timbers LLC provided a full pen test for us internally and externally."
- Carlos Espada, Skysoft Inc.

"Anthony was hired as a pen tester. He did a great job, completing his work in excellence and on time. We would hire Anthony again."
- Dennis Szymanski, Cino Security Solutions

"Great job on this initial compliance assessment. Will be working with him on bolstering HIPAA compliance from here on."
- Steven Pestka, On Service Solutions

Why You Need Cybersecurity Consulting
01
It Is Too Dangerous To Not Have A Cybersecurity Plan
Not having a cybersecurity plan in place for your company only sets you up for failure.
02
You Are Not Safe With Antivirus Software And Firewalls Alone
Cybersecurity does NOT mean installing an antivirus software and a couple of firewalls.
03
Cyber Attacks Are Frequent And Growing Exponentially By The Day
Every 39 seconds there is a cyber attack. That means that every second of every day, your company is at risk!
04
Anyone On The Internet Is A Target, Whether You Realize It Or Not
If you have a device that has an IP address and an internet connection, then it is a target, PERIOD!
05
You Could Already Be The Victim Of An Attack
Devices on your network could already be sending sensitive information to an attacker without you even knowing it.
06
You THINK You Already Have Good Enough "Cybersecurity"
You think you have "Cybersecurity" already? Giant corporations with "cybersecurity" implemented to attacks, so why wouldn't you?
Cybersecurity Consulting:
Ready To Secure Your Network?
Anthony Timbers LLC set out to solve what was then a major problem for small businesses: having difficulty keeping up with their IT needs. We noticed that large corporations often had multiple employees specializing in different aspects of the industry and realized this approach could work well also among smaller organizations who might not be able to sustain such teams, but still require help managing an oversized workload.
We provide a single resource for all your it issue.
Dedicated account manager

With the basics of your company all under control, you can focus on more profitable ventures for your company.

Save money with predictable fees

With our flat rate IT and managed services, you'll save cash every month that would have been otherwise used for your technology breakdowns.

Protect yourself with cybersecurity

Don't worry about your network being down at awkward times or getting hacked. With Anthony Timbers LLC's 24/7 monitoring, you can trust your network will be running when you need it and continuously monitored for threats.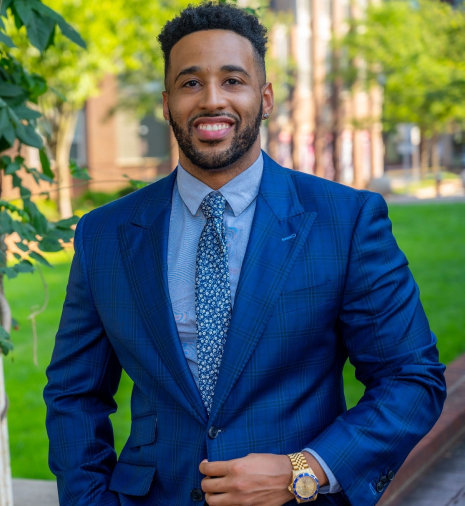 "It's not that we use technology, we live technology."
With the proper level of IT services and support, there's literally nothing your business can't accomplish. That's exactly what we want for you and, at the end of the day, that's what our IT consulting and managed services are all about.
Getting started is easy. Give us a call at +1 804-596-0596 or complete the form below, and we will get in touch with you to set up an introductory phone call.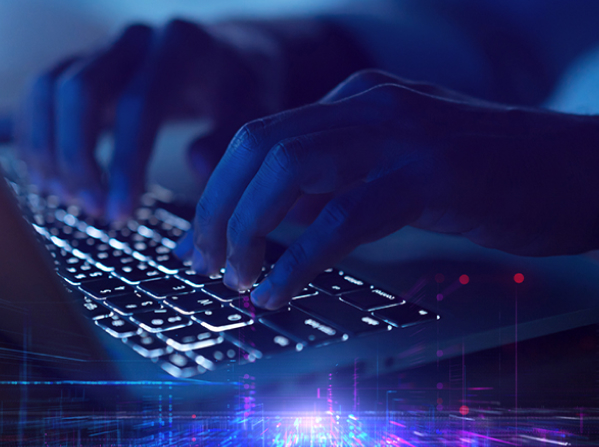 We can meet all of your cybersecurity consulting needs. Whether you have no security at all or need to become compliant with standards like NIST 800-171, Anthony Timbers LLC has you covered and can improve your cybersecurity drastically!
HIPAA Compliance
Handling ePHI takes a lot of care and you need to ensure that you are following all HIPAA guidelines or you can be fined up to 1 Million Dollars! We are experienced in dealing with many healthcare companies and assisting them in gaining HIPAA compliance.
NIST 800-53, 800-171, and CMMC Compliance
Working with the government typically requires NIST 800-53 or other standards to be implemented. We are experts on all things NIST and are well versed in CMMC. Let us help you gain compliance and implement the appropriate security controls today!
Cybersecurity Planning/ Implementation
We have vast experience in building and implementing security plans for businesses that have no security at all and also analyzing/improving the security of companies that already do some basic security tasks. 
PCI DSS Compliance
If you take credit/debit card payments, you need to make sure that you are PCI DSS compliant. Our experts can walk you through what it takes to be compliant with the standard and even conduct PCI assessments for your business.
What Makes Anthony Timbers LLC Different?
We Take a Personal Approach to IT Support

Clients Love Us
Customer support is our top priority. We do what we say that we are going to do while maintaining fair, transparent pricing.

The IT Risk Assessment
A constantly evolving checklist to ensure that client systems are as stable and consistent as they can be.

Transparent Billing
All items are detailed, so it is clear what you are paying for.

Communication
Client satisfaction and communication are key. Quarterly business reviews and client satisfaction meetings ensure services are meeting expectations.

Availability
Our team is well equipped to support your IT environment remotely. Local resources are available for site visits in the event of a serious issue that requires extra support.

Managed IT Support is Everything You Need "Day to Day"
Some other providers don't include things like new PC deployments and system upgrades.
See What Anthony Timbers LLC Clients are Saying
"I was personally very satisfied with Mr. Timbers' performance, cybersecurity expertise as it related to software vulnerability assessments, timelessness and ability to work with our team. Our team appreciated his dedication, expertise and professionalism."

- Gary Perry, Department of Army (DoD)
"Anthony did fantastic work on designing our IT Security Plan, and we look forward to working with him again in the future. We highly recommend him as he was easy to work with, and completed his work on time and within the budget!"

- Peter Cambell, Physicians Toxicology
Avoid the Headache of Managing Your IT Internally
Our managed IT services offerings give your business everything it needs to leverage modern technology to your advantage. No Hassle, No Hidden Costs.
At Anthony Timbers LLC, we've designed our managed services offerings to give businesses like yours the benefits of having your own in-house IT department - at a fraction of the cost and with none of the headaches that normally come with it. Everything you require to leverage modern technology to your advantage - from help desk support to vendor management, backups to disaster recovery - is all provided with a fixed, predictable monthly cost.
Need help with an upcoming project? Let's work together to get it done on time and on budget.
At Anthony Timbers LLC, we understand you need dependable support you can turn to - not someone who you have difficulty even getting on the phone. We offer a wide range of project and consulting services for you to choose from, whether you're looking for a major infrastructure upgrade, strategic IT planning or something far smaller in scale, we've got the experience and expertise to help.
Periodic hardware failures and new or updated software are common. Although not considered maintenance, we include handling these situations alongside general maintenance, and they are included in our services.
It's important that you report any issues as soon as possible so we can help resolve them. You can either report them yourself or have your employees reach out to us directly. Either way, we'll be able to help resolve the issue quickly and efficiently. All customers are provided a custom service desk portal accessible on the web 24x7. You'll never have to worry about hidden fees or unexpected charges with us for support.
Businesses in Healthcare, Defense, Food and Dining, Accounting, Legal, Higher Education, Local Government, and really any Small-Medium Sized Businesses can all benefit from IT support and Cybersecurity services.
This is a common misbelief. IT services is actually more beneficial for smaller businesses than large ones. The idea behind Managed IT and Cybersecurity services (at least to us) is that we are here to help save you time, headaches, and money. You get to focus on running your business while we handle the IT and security. Larger businesses can build their own teams internally to handle this, but smaller companies usually cannot due to the large cost and frequently have to wear multiple hats. We offer support at a fraction of the cost of building a team yourself and free up your time to grow your business.
As a leading provider of proactive cybersecurity solutions and one of the top cybersecurity firms in the country, we are committed to helping our clients stay one step ahead of the latest threats. Our comprehensive monitoring and detection capabilities provide early warning of potential attacks, allowing our clients to take preventive action before it is too late.
In addition to our proactive monitoring solutions, we also offer a full range of vulnerability scans, intrusion detection, and network security services. Our team of security experts are constantly monitoring the latest threats and developments in the cybersecurity landscape, so you can be confident that your business is always protected.